Update 17.9.21: I have ordered a bunch of Si5351A's from AliExpress. Hopefully these will be genuine SiLabs/Skyworks parts, as I have read on furums about people having problems with low-quality Chinese parts having high jitter / dropping out of lock. There is also the 'official' Chinese copy, the MS5351M; by all accounts these appear to work as expected. If the AliExpress parts are bad I will try these next!
Update 19.8.21: Don't worry, this project is not dead! I am maxed-out at work currently, plus there are increasing problems with component availablility. Currently I have ~5 kits available to ship without the Si5351A-B-GT.
Older updates
---
Mk 2 Home-Brew HF SDR Receiver by Tim Howe, G0ETP
A complete, multi-mode HF + 6m SDR receiver as an easy, plug-on 'shield' for the STM32F429I Discovery Board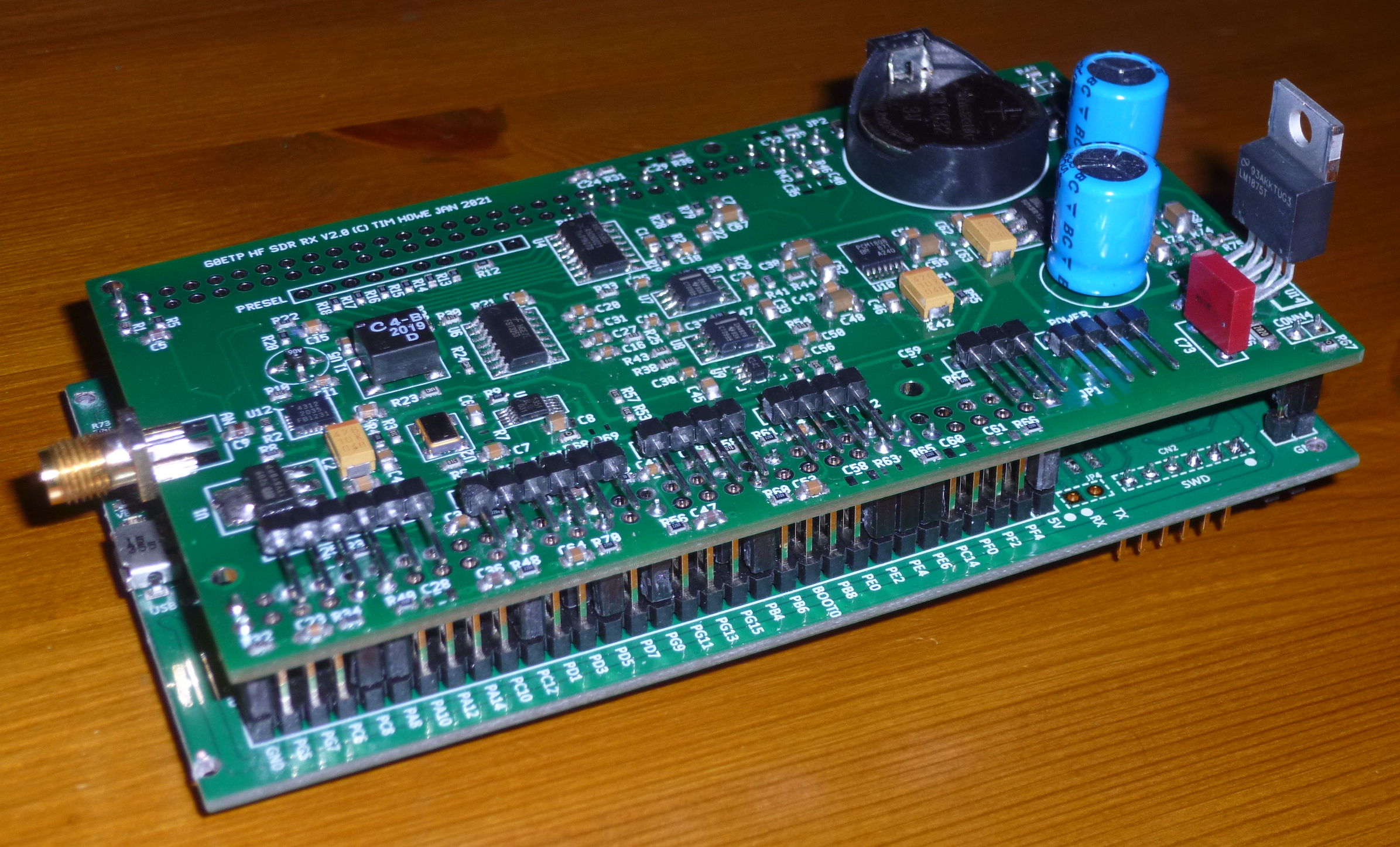 Key Features compared to the V1.2 Receiver
Plug-on 'shield' for the STM32F429I Discovery board
Single board design with everything required to make a receiver, including the memory backup battery and audio amplifier
The software is branched from the V1.2 design and therefore the look & feel, plus all all functions are pretty much identical
Provision has been made for the direct connection of an HA8LFK bandpass filter board
Pin mapping of the ARM device has been completely redone. There is now access to 2 serial ports (UARTS)
Full CAT control via one of the UART interfaces has been implemented (being 'beta-tested')
As a result of the new pin mapping, new features (including CAT) will eventually be available for builds based on the V1.2 PCB, however this will require various signal to be re-wired.
This project still requires soldering of 0603-size SMD components and a couple of fine-pitched ICs. It now includes a QFN-20 RF IC which is not too difficult with the correct soldering technique.
Notes/advice on QFN soldering
.
Limited numbers of kits are available now, however, global component shortages mean that these kits do not include the Si5351A.
---
Screen-Dumps Illustrating the User Interface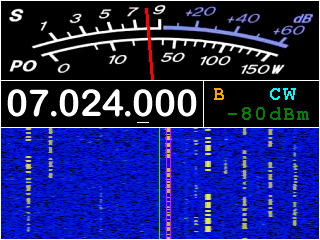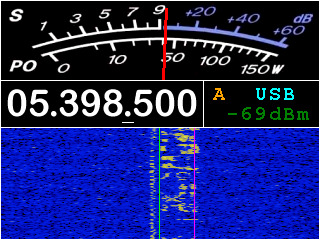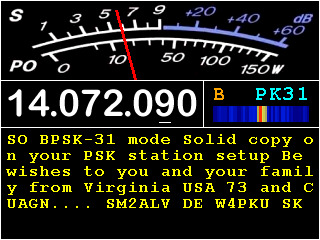 Additional Pictures of the Assembly
V2 Receiver PCB - Component Side View: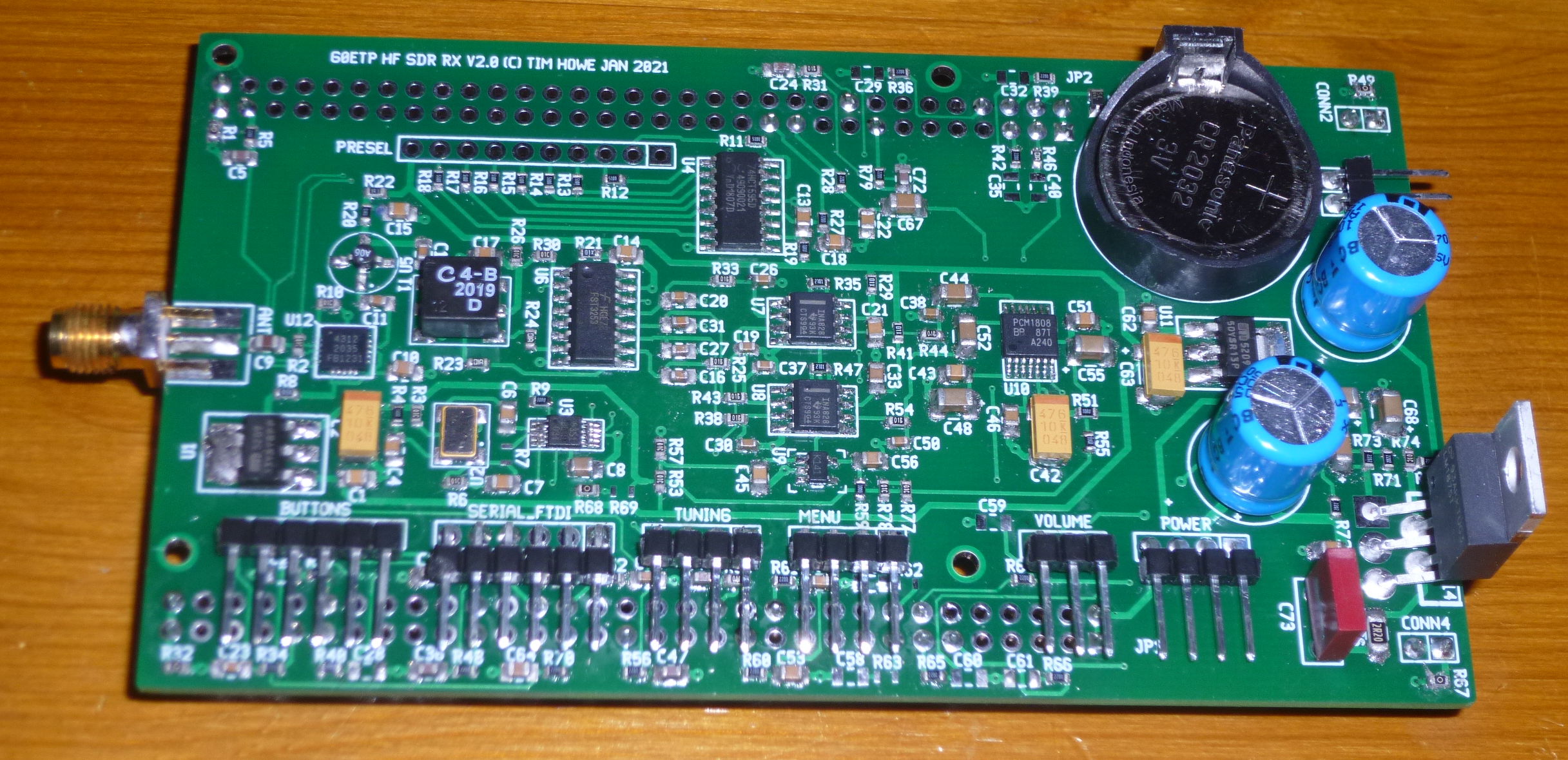 V2 Receiver PCB - Underside View showing connectors that mate with the STM32 board: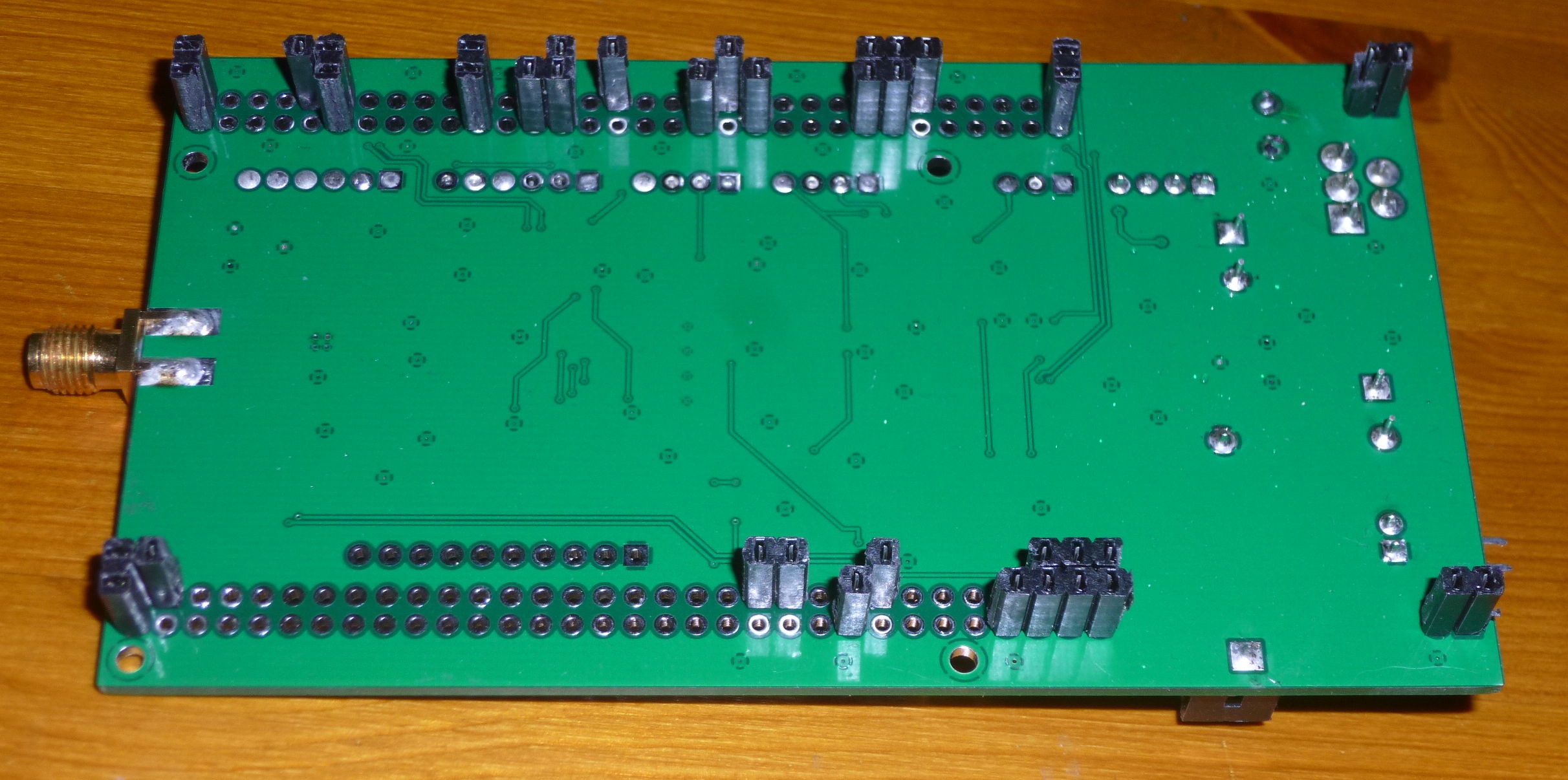 V2 Receiver board attached to the STM32 Discovery: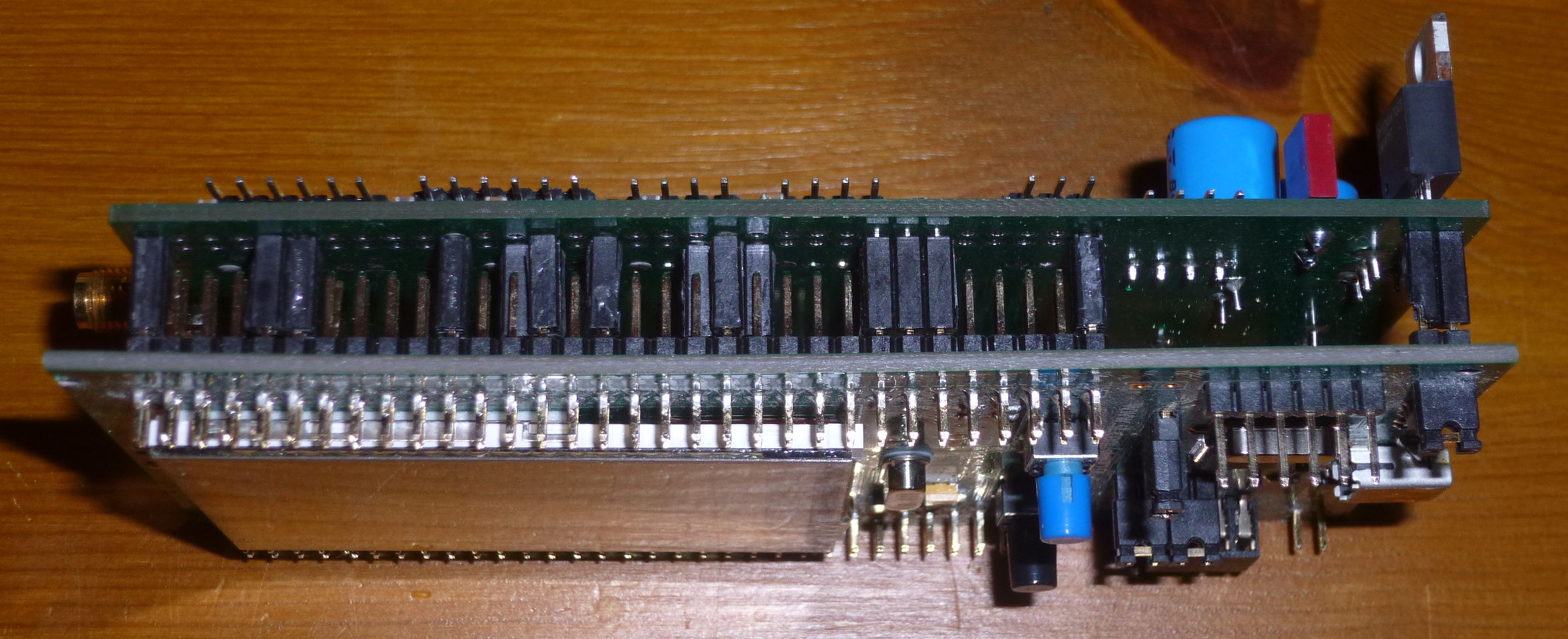 Early picture of V2 Receiver in operation: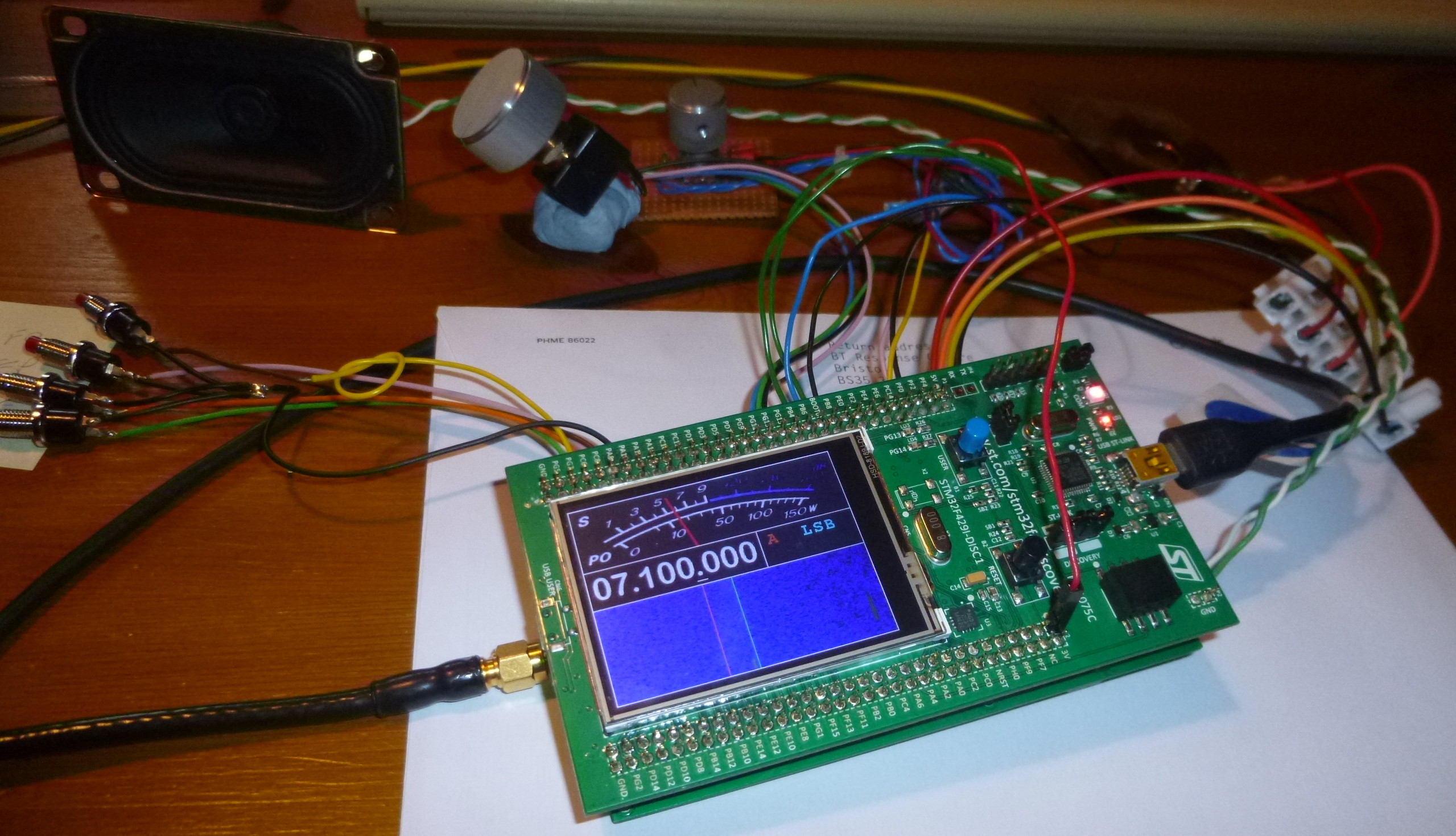 The PCB can be seen here
---
Now with the 7-band preselector filter fitted: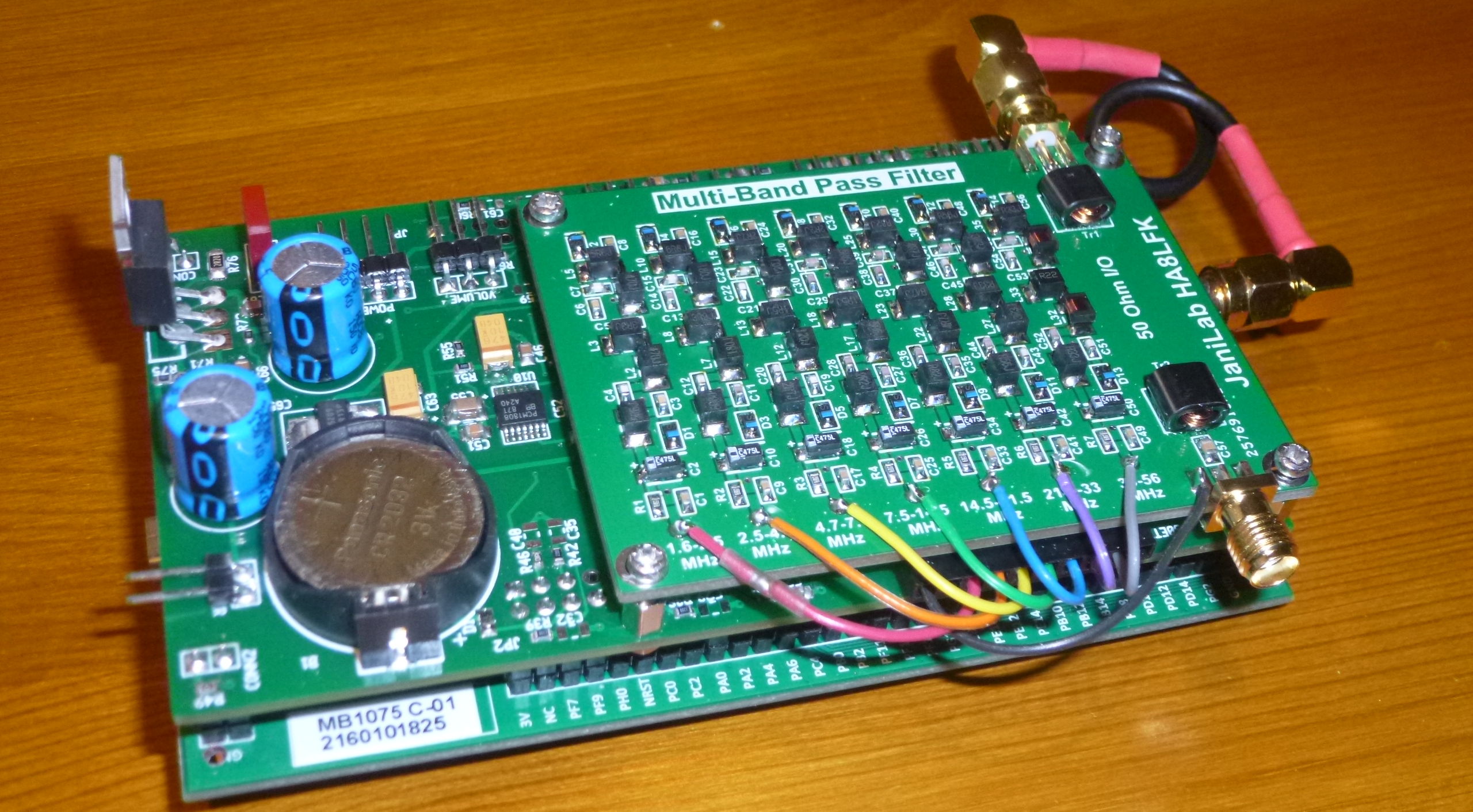 ---
Video clips
Video 1: Sample of 80m SSB, 26.2.2021
Video 2: Tuning around 20m SSB + using the notch filters, 7.3.2021
---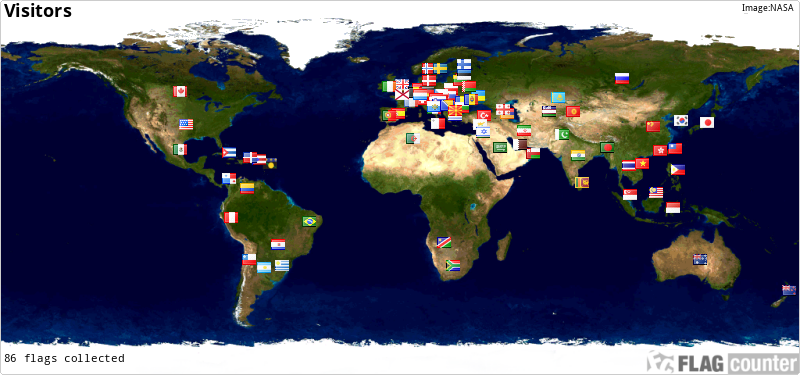 ---
Last updated: 17.9.2021